Security Contact Numbers
IN CASE OF EMERGENCY, or if you see a crime in progress, call BR Police Dispatch at 225-389-2000, or call 911. If a Garden District security patrol officer happens to already be in the area, Dispatch will call them.
SECURITY PATROL: For ongoing security concerns regarding criminal activity in the neighborhood, you can call the police dispatch phone number at 225-389-2000. PLEASE always start your message with your name, address, and phone number.
TO DISCUSS ONGOING SECURITY CONCERNS regarding criminal activity, please fill out a contact form here and report your concern. Our board member in charge of security will reach out to you regarding your question.
HOUSE VACANCIES: If you would like to inform the GD Security Patrol that you'll be out of town, you can submit a house vacancy notice.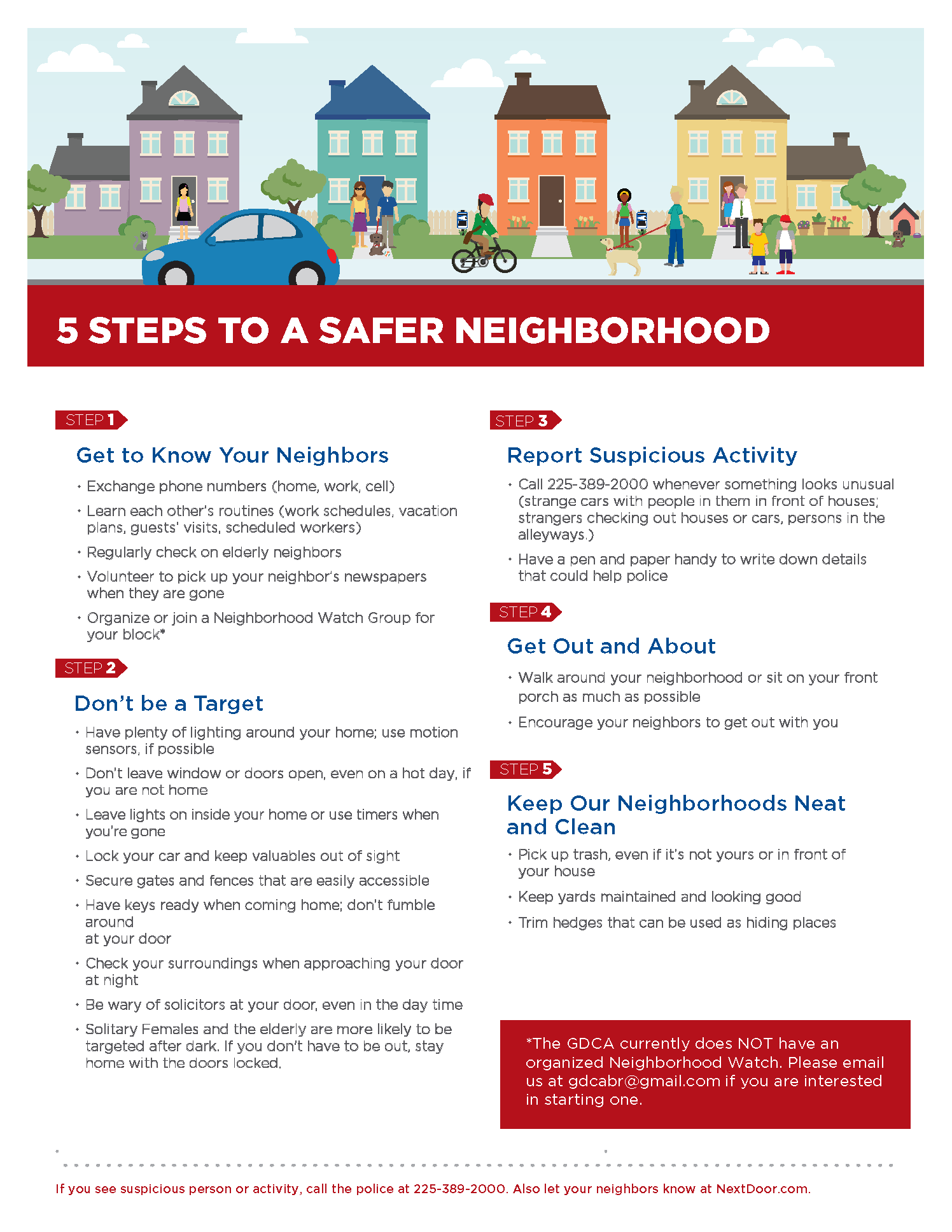 Home Security Downloads:
These home security flyers and documents will help you prepare a secure home and help you know what to do in the event of a problem. Please download and print for your records.
Security