Security Contact Numbers
IN CASE OF EMERGENCY, or if you see a crime in progress, call BR Police Dispatch at 225-389-2000, or call 911. If a Garden District security patrol officer happens to already be in the area, Dispatch will call them.
SECURITY PATROL: For ongoing security concerns regarding criminal activity in the neighborhood, you can call the police dispatch phone number at 225-389-2000. PLEASE always start your message with your name, address, and phone number.
TO DISCUSS ONGOING SECURITY CONCERNS regarding criminal activity, Lt. Don Stone, BRPD and head of the Garden District security patrol, is available at 389-3361 (office) or 571-7244 (cell). Please begin all messages with your name, address, and phone number. Sgt. Stone is happy to talk about security concerns, traffic or parking violations, or other non-threatening matters; but he should not be called for emergencies,. For those concerns please call BR Police Dispatch or the appropriate EBR agency.
HOUSE VACANCIES: If you would like to inform the GD Security Patrol that you'll be out of town, you can submit a house vacancy notice.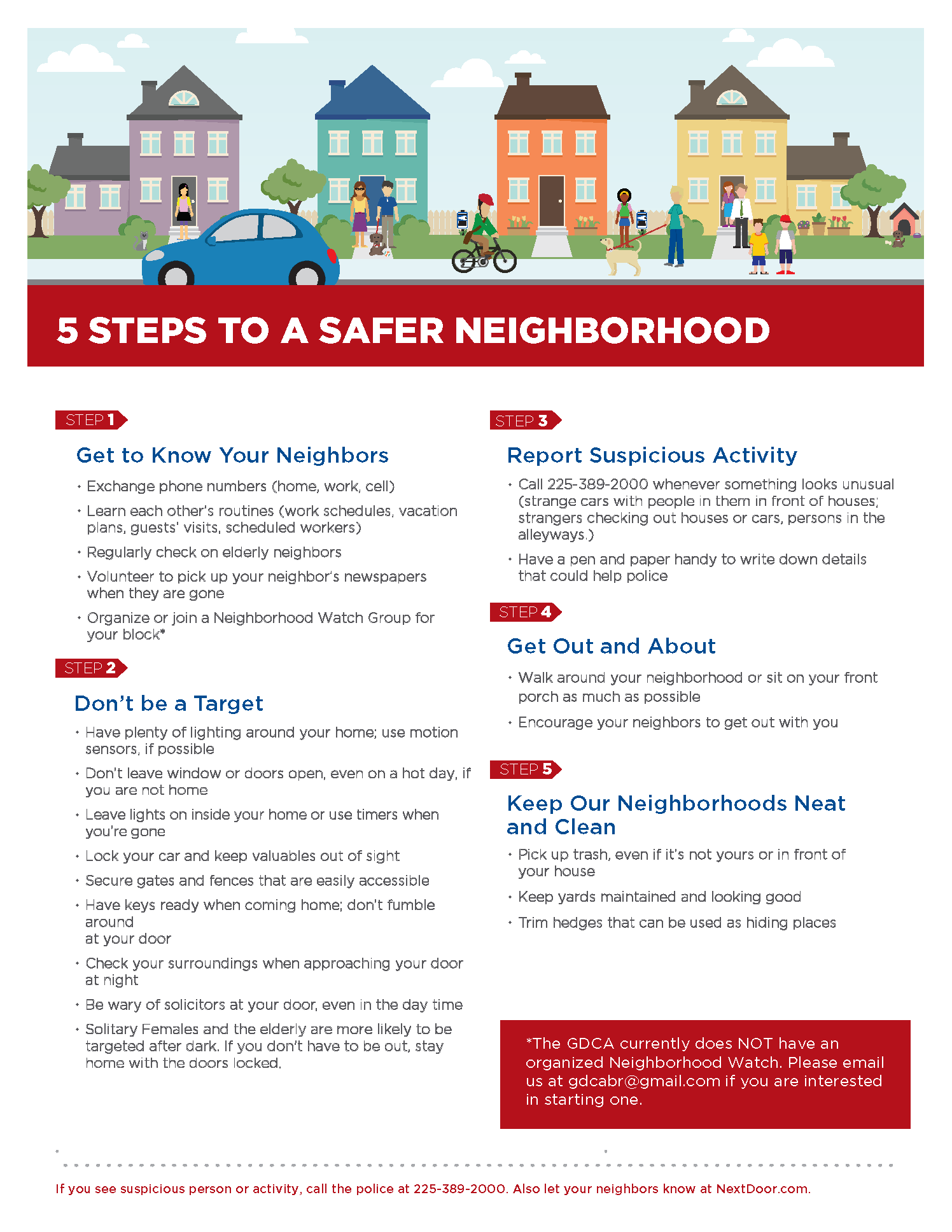 Home Security Downloads:
These home security flyers and documents will help you prepare a secure home and help you know what to do in the event of a problem. Please download and print for your records.
Security