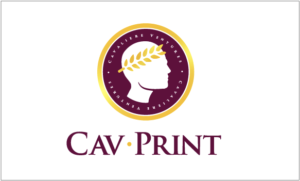 The GDCA would like you to meet one of your new neighbors, Mr. Joe Astone. See the Q+A below to learn more about his new printing business. 
How long has your business been in the Garden District/Mid-City and/or the Baton Rouge area?
Since its inception in June 2022.
What is your background?
After getting both an undergrad (ISDS) and graduate degree (Finance) from LSU, I have had a 22 year career in Finance/Financial Information Systems that has made me dig into the left side of my brain a lot. This business is a departure in exploring the right side, and I couldn't be happier.
How did the idea or concept for your business come about?  
I have a friend in Key West, FL, who is involved in a restaurant group and said they buy an insane amount of clothing to sell, and they wouldn't care who they bought it from, as long as it is quality.  I started thinking about it, and I loved the idea of helping promote other businesses that way.  Whether it be the most-serious of medical logo or a conceptual piece of art reminiscent of Mad Magazine, I want to see how it looks on a shirt, hat, pants, shoes, or anything else.
What is unique about your business?  
My business is all about helping people, and I actually mean it.  One of my first prints was the adoption day shirt for a little 9 year old girl I know.  Coming from a day job that can be cold, calculating, and DRAINING, doing something like that makes me feel like a million bucks.  I also have a machine that is intended to make the most-intricate shirt designs with as many colors and details as you want.  This is the lesser-common method, but also the most exciting.
What goods or services does your business provide?
I do Direct-to-Garment printing as well as embroidery and wide-format printing.  I can do small-batch shirts, and therefore I can service small- to medium-sized businesses at lower cost than national houses.  I offer graphic art through a partner, so that is available as well.
How many employees do you have?
It's me and me alone right now.  Anyone who has one of my items literally has a hand-made garment!
Do you have a targeted clientele?
Small- and medium-sized businesses, non-profits, and club organizations.  I can even embroider on cleats!
What do you use to promote/advertise your business?  Please provide website address, etc. for any social media platforms that are utilized.
My business is brand new, and I haven't gotten into my promotion/advertising yet, but an update could soon follow!!  CavPrintShop.com is going to be the URL but it has not been made public as of this writing.  I am also on Instagram: @CavPrintShop
Do you have seasonal promotions/offers? What are they?
I will be doing a 12.25% off sale this December.
Is your company involved in any community activities?
I will be, and I can't wait!!  I grew up playing soccer and would love to get into that community, as sports were the haven I had as a child–especially when I needed to run out that teen angst we all know we went through.
Is there anything else you would like for your neighbors to know?  
Is NOW an appropriate time to remind all the "whippersnappers" to stay off my lawn??